Yellow Saga

Yellow Paints, borrowed yellow objects
size variable upon installation
2022


https://yellowsaga.space





How is yellow digested in this society? I examine how yellow colours have gained
multi-layered meaning in society throughout history.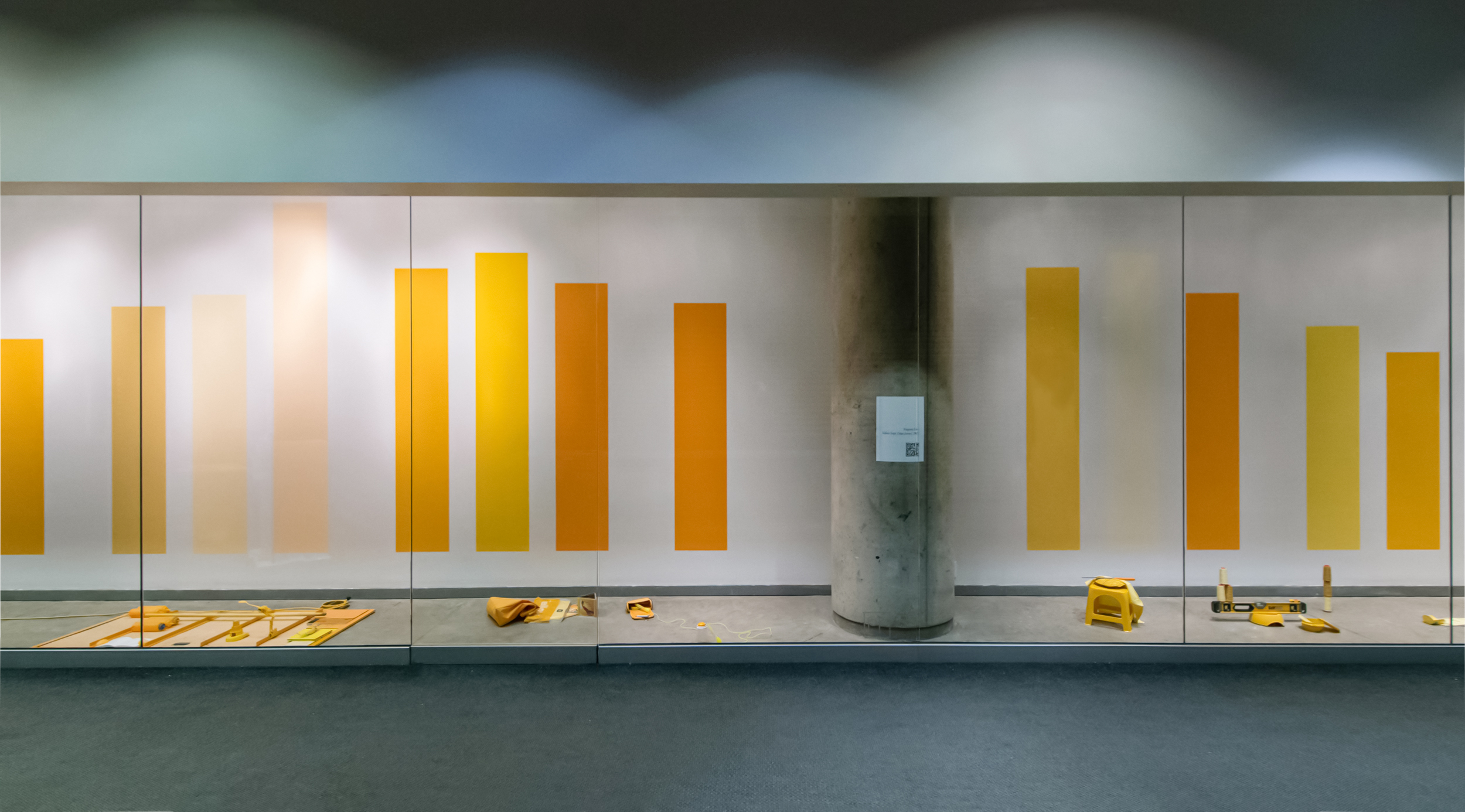 First, yellow saga, I collected yellow paint colour swatches and their retail names from department stores. With the names, I composed poems, and with the colours, I made wall paintings. The colours and names are combined as a chain of vocabularies to stimulate the imagination. The imagination invites you to the multi-layered visions hovering over the colours beyond their meaning.





In front of the wall painting, viewers could scan the QR code on the glass and read the poems on their mobile while contemplating the wall paintings.

https://yellowsaga.space
Muted Overjoy, I borrow yellow objects from the community surrounding the gallery for the exhibition. The random everyday objects will be juxtaposed in the gallery, and the installation will be set side by side with the wall paintings. The domestic daily life of someone becomes part of a field of encounter and amplifies the viewer's inspiration while they see the colours on the wall and read poems on the website.


As an Asian woman who has only been living in Canada for five years, learning about the colour yellow as an identifier of Asian people is a new concept for me. This project is a way in which I explore all the different colourizations and verbalization of yellow.






Hate during the pandemic was a potential everyday threat to my body. It clearly existed, but it was like a shadow of daily life that did not exist before it appeared to me. It was like the coronavirus, with a heavy ambience in the air and full of fear and imagination. I hope the viewers can explore and envision their own stories of yellow in the show.