Quite Ourselves : Moving Trailer, Moving Trace

Waxed Paper, Candle
2017

n



Quite Ourselves is an artist collective with a goal to bridge differences and provide alternative exhibition platforms for experimental artists. All members are from different backgrounds, races, continents, provinces and art fields. In spite of the varied histories of each member, somehow, all of us have felt that we belong to the minority, especially in terms of living in this specific region, Montreal. Frequent encounters of feeling as a minority has gathered all members to be part of Quite Ourselves, and it still opens for new coming members and fresh experimental ways of establishing Quite Ourselves more firmly.

At Quite Ourselves, we aim to create both physical and virtual spaces for minority artists in Montreal and Canada to promote the independence and survival of our art practices. Furthermore, our goal is to communicate with the local art community via the active promotion, collaboration, and exchange of artworks. Through this, Quite Ourselves attempts to establish a bridge among a diverse array of cultures and disciplines.




In terms of art practices, we attempt to bring up experimental shapes of being an artist collective/ artist-run center. Moving Trailer happened in October 2017 was its first exemplary case that conveys un/finished works on a mobile venue - a moving truck. This mobile exhibition emphasizes the alternative importance that we, at Quite Ourselves, would like to carry on in favour of creating an extra space for minority artists, who may not be eligible for grants because of language limits, the period of residence or such. In the meantime, we also look at art exhibitions as not-yet-finished process of art making. We believe in the ideal notion that having the public experience our artworks is the essential part of its completion, meaning that work-in-progress works would be eligible to be exhibited - as metaphorically similar as our social status that are stuck, struggling in between the eligibility and the ineligibility of pushing our artist careers further.

Although we call ourselves "minorities," there are spaces and times that do not require the encounter with a majority to exist. Art-making can serve as mediator, a mirror to define ourselves without the Other. Achieved through focusing on experimental practices, pushing towards an unconcrete-ness, and deconstructing notions of completion.

- From Quite Ourselves Artist Statement






Eugene Park makes a performance which has a sequential structure by using the concept of moving and stopping of moving trailer since the moving trailer itself is a material for her. The structure of performance uncovers how the foreign artist occupies the stranger's territories as a temporal being. The gesture of work makes narratives as a form of intervention, not as an exhibition, which makes faint resonance on the outside of the institution.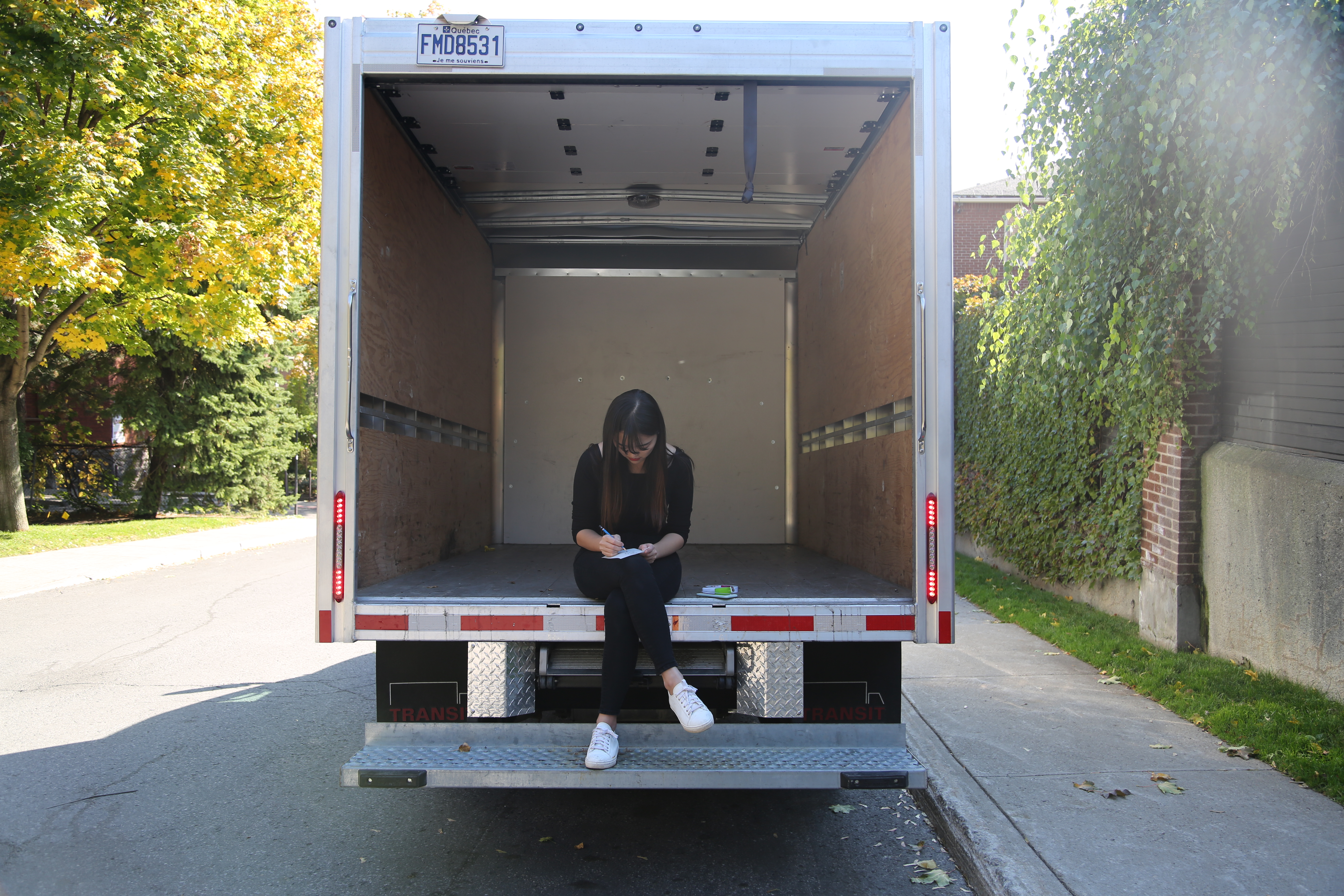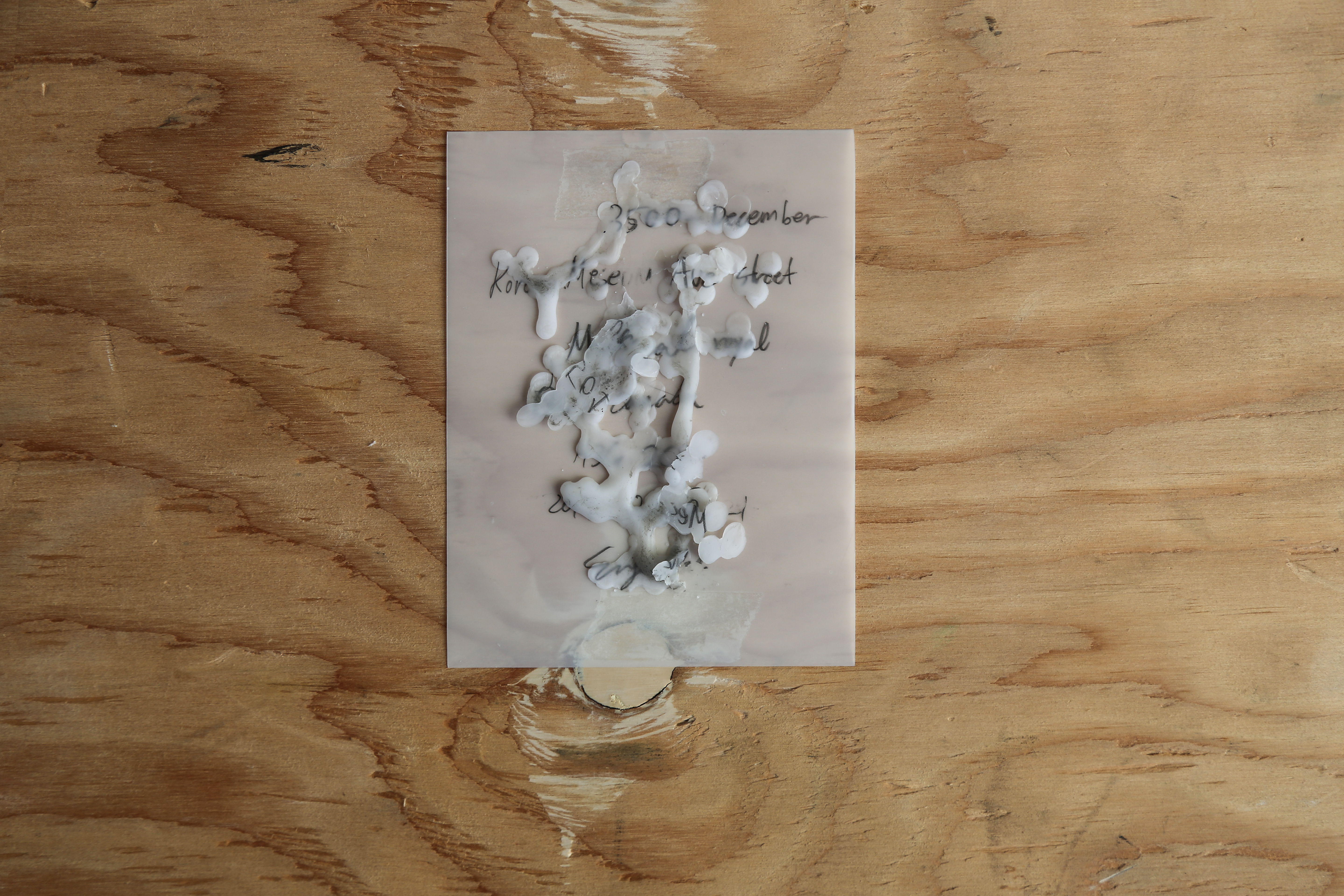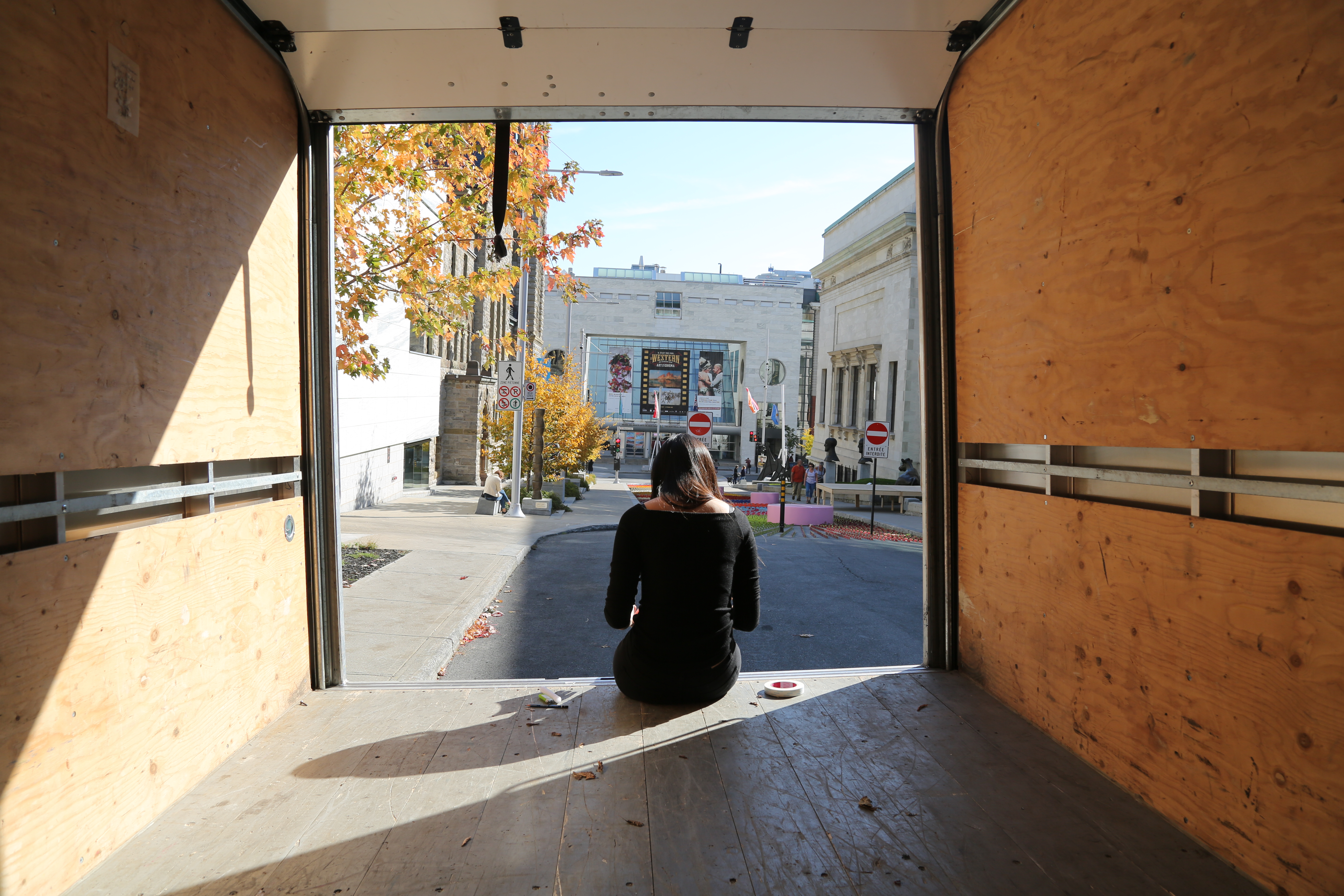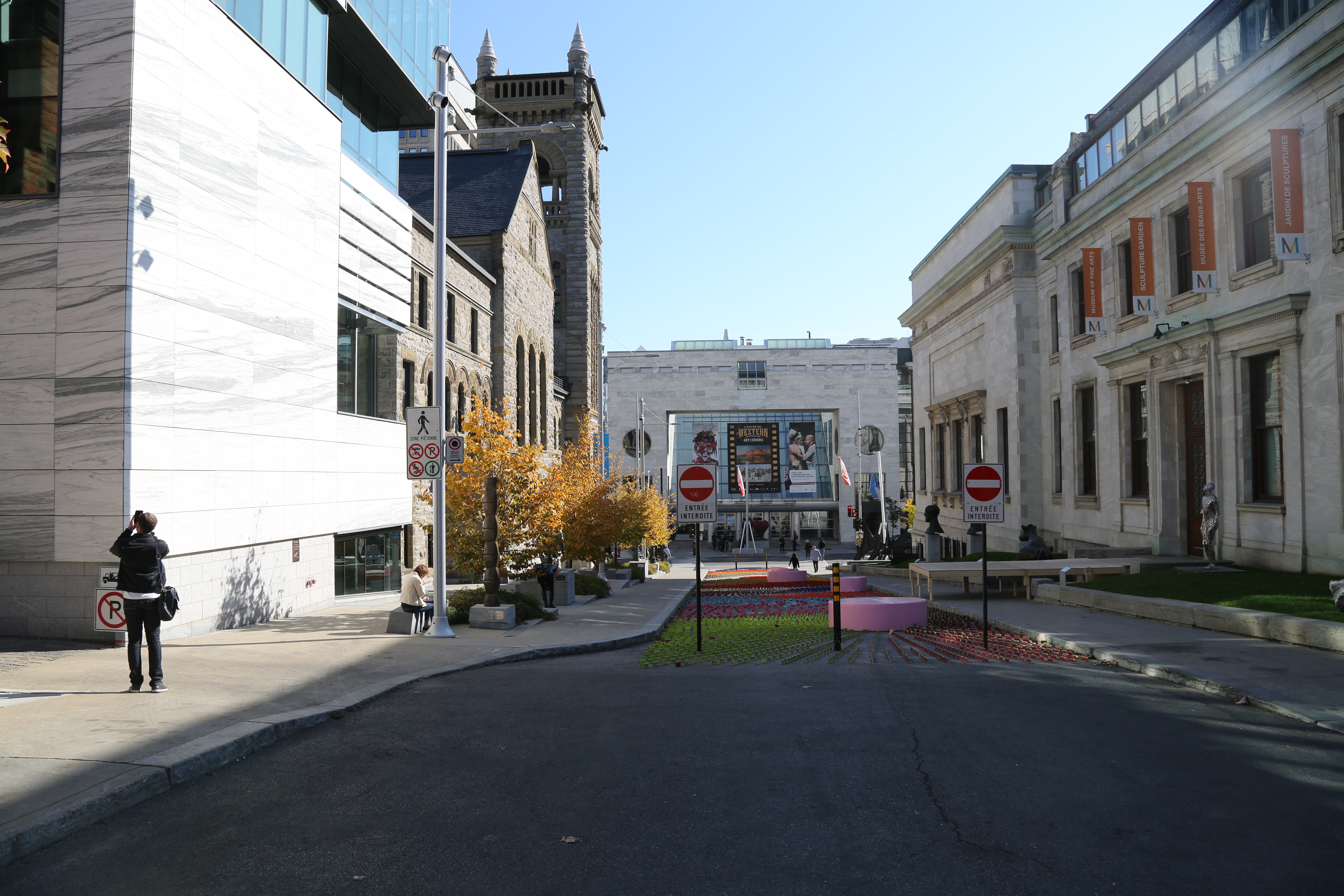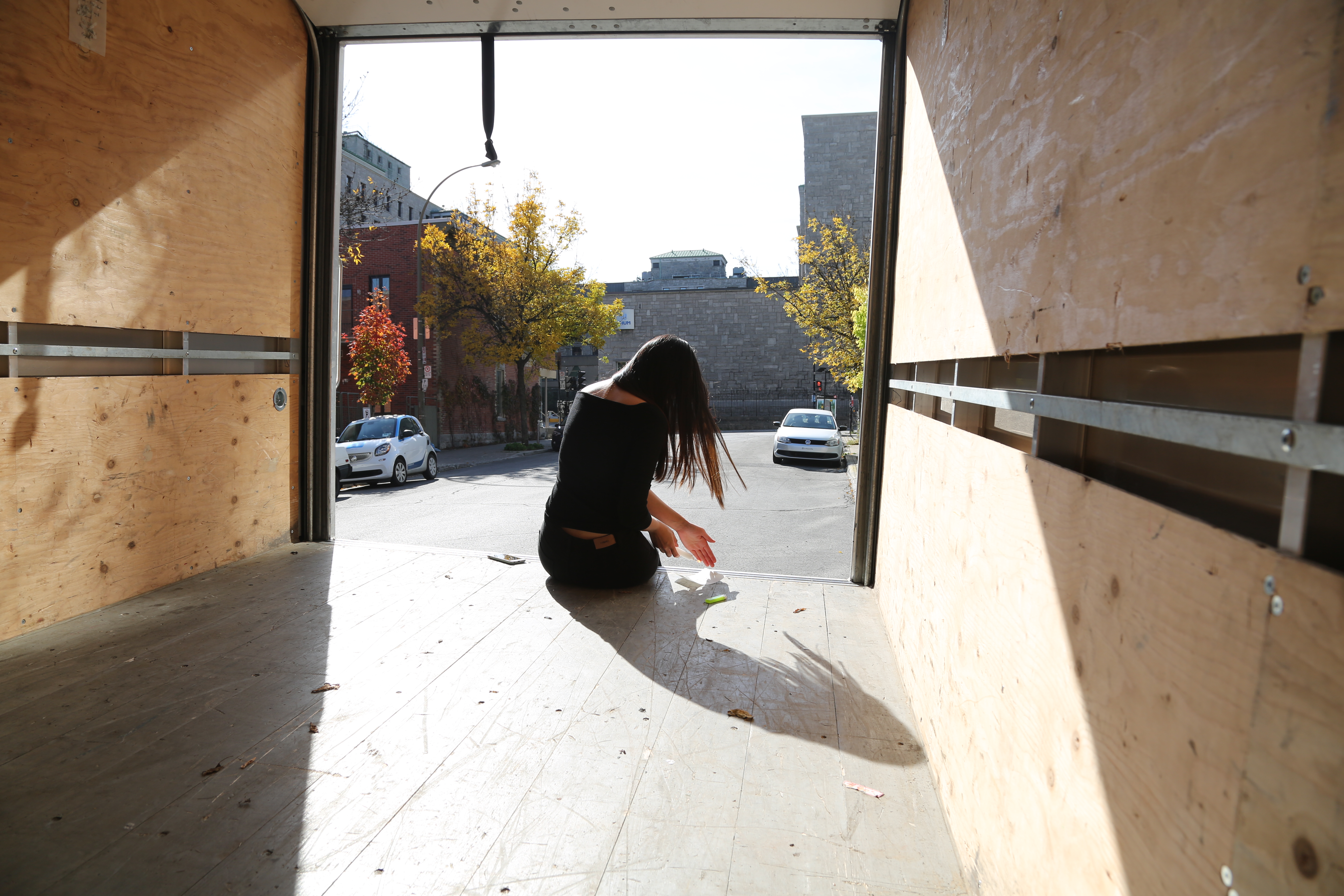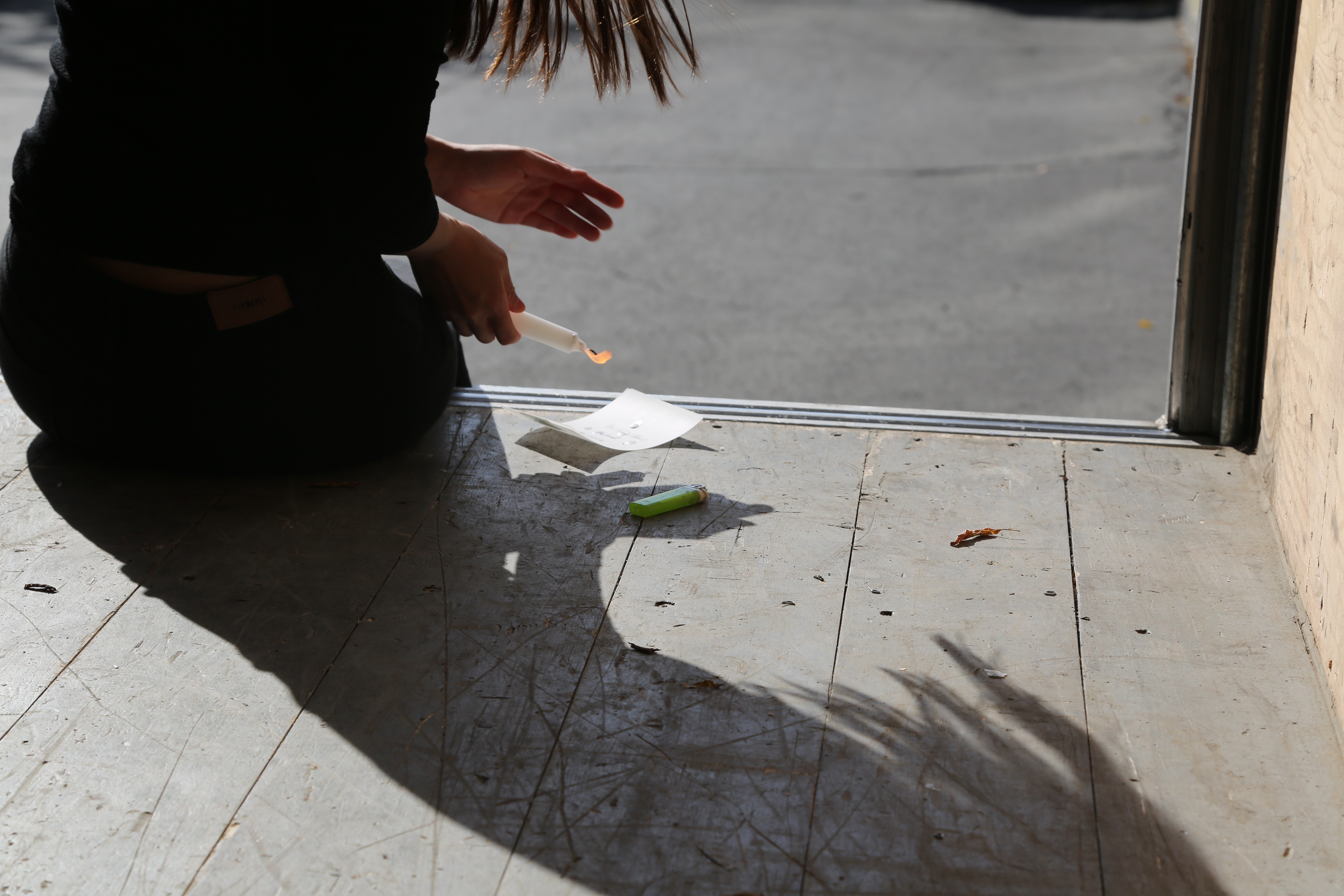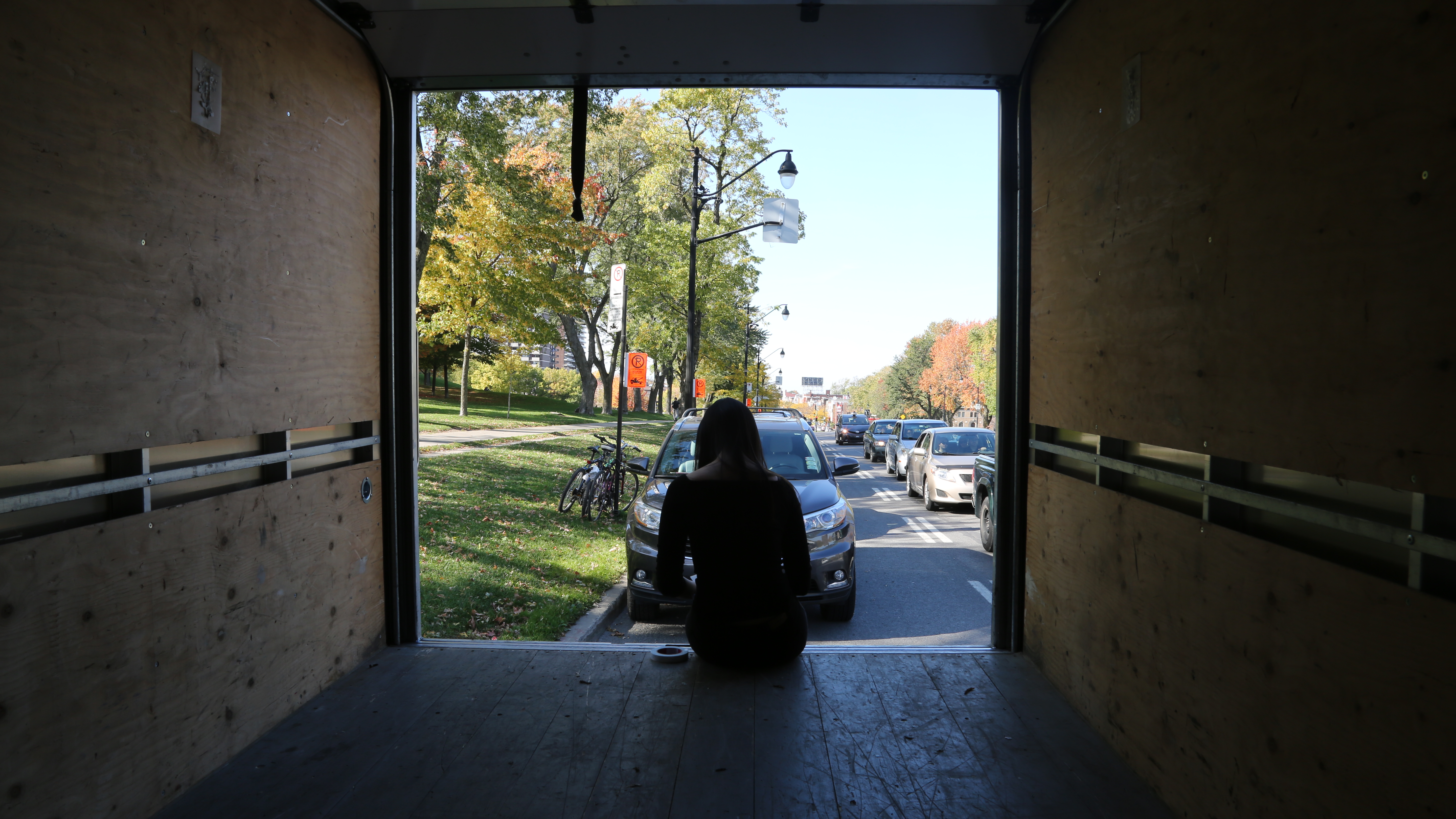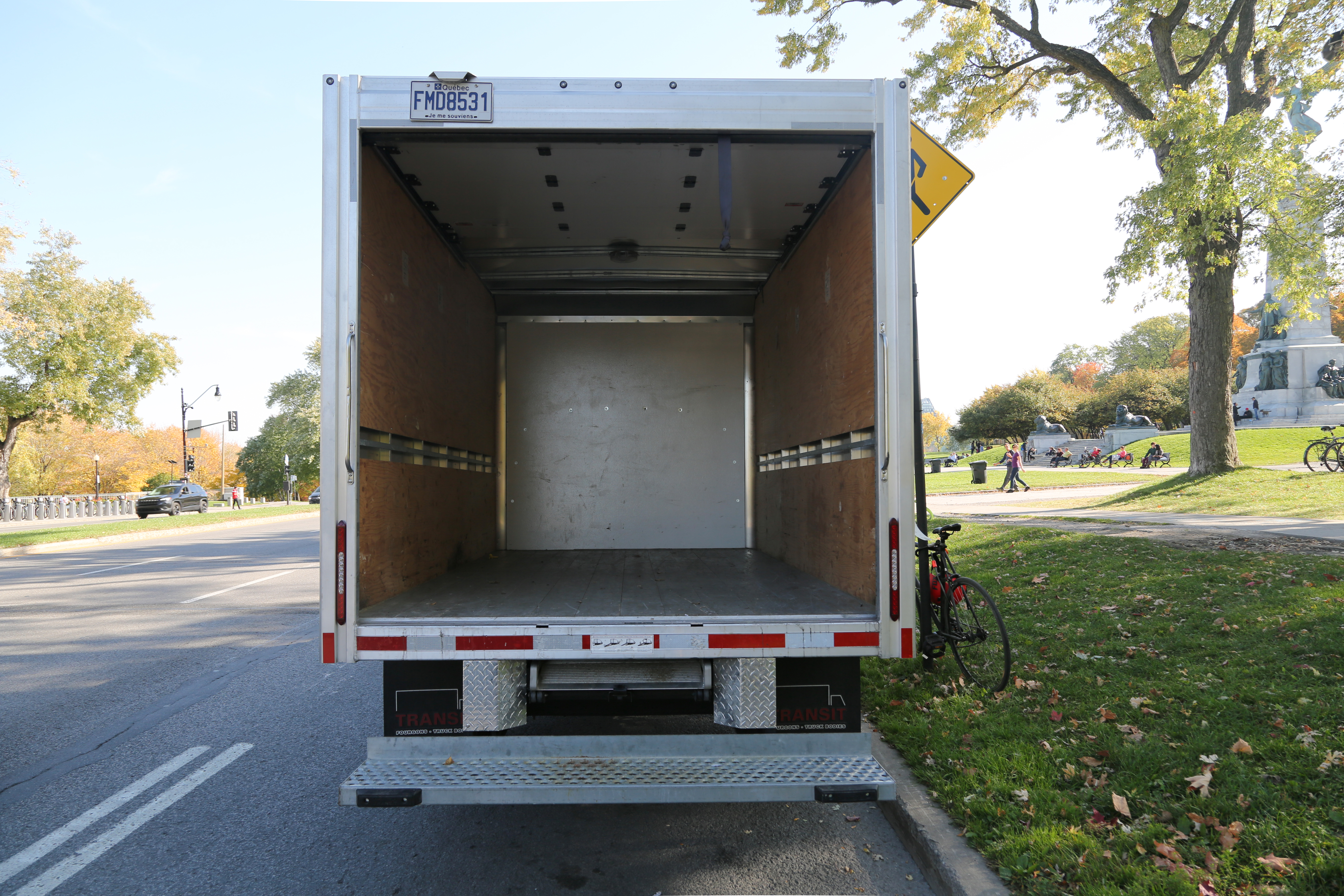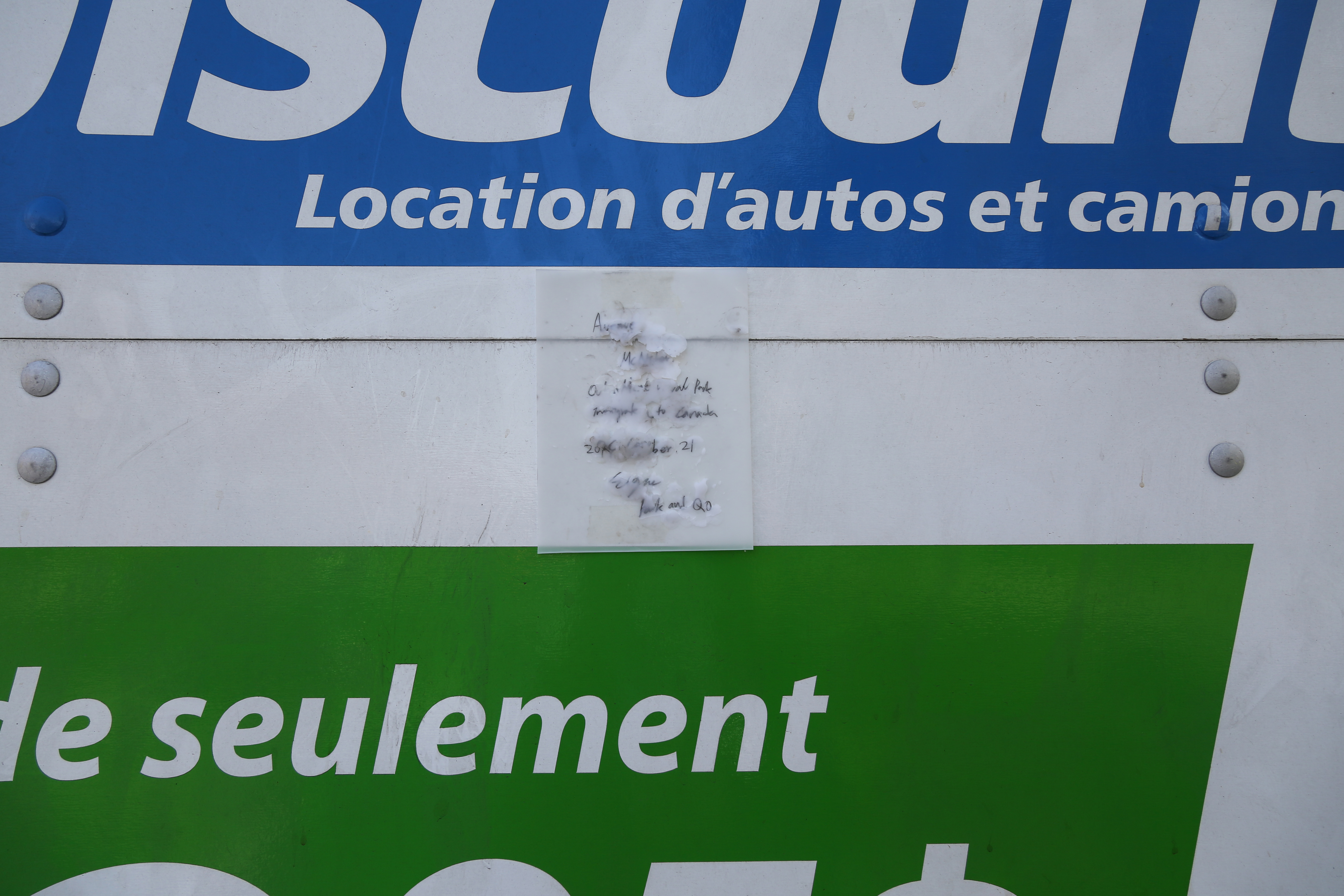 Photo by Huiung Jin